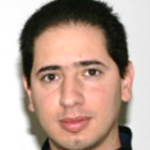 Alexis SACKSTEDER
PILOTAGE DES BÂTIMENTS ET DES TIC
Alexis SACKSTEDER has a background in computer science, having worked for 10 years as technical director of the Business Intelligence branch of the digital services company Viséo. There, he supported major international groups (L'Oréal, LVMH, Dassault, Caisse d'épargne, Sanofi, etc.) in their Business Intelligence projects (dashboards, Big Data).
In 2013, Alexis SACKSTEDER created his company in the field of intelligent building. Since then, he has carried out numerous projects in the high-end residential sector, as well as in real estate development or in the management of tertiary buildings. He also carries out smart city projects based on low speed networks and assists project owners in their smart projects.
Alexis is a member of the board of the FFD (French Federation of Home Automation) and is involved in the actions of the SBA (Smart Building Alliance). He teaches at the university for professional degrees and regularly gives conferences in the field of Smart and energy management.
Within Urban Practices, Alexis brings his expertise on the technical issues of smart building management.