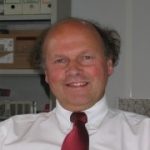 Jack MONCHARMONT
SMART FACILITY MANAGEMENT
Jack MONTCHARMONT is a cybernetics engineer from ESSTIN Nancy. He began his career as a project manager in electrical installation companies, and continued in HVAC and electrical maintenance operations until he became technical director of energy efficiency for the SPIE group.
At SPIE, as a member of the Management Committee of the Maintenance and Services Department, he created the technical division bringing together experts in energy efficiency, HQE operations and BMS. During his career, he also managed the PARIS EXPO operations (UNIBAIL RODAMCO)
Jack MONTCHARMONT's experience has led him to develop a thorough knowledge of subjects related to the technical operation of buildings, the management of large projects, and the management of multidisciplinary teams, valuable know-how that he now brings to his clients within the framework of the missions that are entrusted to him.